Plastic Injection Molding
WP Manufacturing's team of experts is focused on helping our customers reduce costs and improve quality. We process thermoplastics for medical use products as well as commodity resins for toys and everything in between. Experience, processing methods & material selection are critical to the production cycle for creating quality parts for the lowest cost.
Innovation, consistency, attention to detail and meticulous quality assurance policies have helped make WP Manufacturing a leader & respected contract manufacturing partner in the plastic injection molding industry.
Our machine sizes range from 22 TON all the way to 350 TON.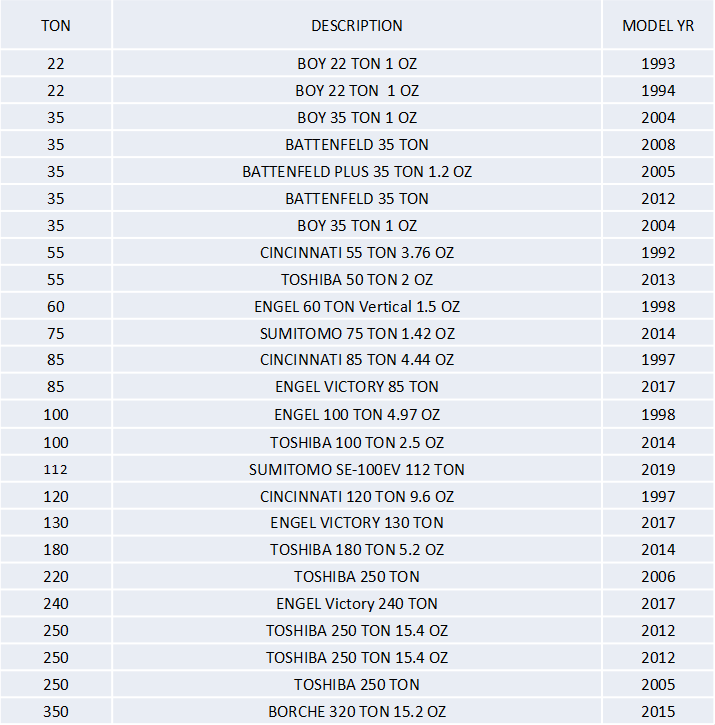 For more information, please contact us today.
Plastic Injection Molding Services